10 Reasons to Buy a BMW
If you're interested in purchasing a luxury vehicle, you should keep BMW in mind. BMW has been a dominant force in the luxury car industry for many years, renowned for its meticulous engineering, stylish aesthetics, and exceptional performance. BMW has a diverse range of vehicles, from the iconic 3 Series to the spacious X7 SUV, that caters to the preferences of different drivers. Whether you're searching for a car that provides an exciting driving experience, is comfortable for long journeys, or boasts cutting-edge technology, BMW is likely to have a model that suits your requirements. In this article, we'll discuss some of the top reasons why you should contemplate purchasing a BMW.
Performance and Handling
BMW vehicles are famous for their high-performance engines and precise handling, which combine to create a thrilling driving experience. BMW engineers focus on ensuring that the suspension systems are well-balanced and that the steering is responsive to achieve this. Many BMW models feature turbocharged or twin-turbocharged engines, designed to provide both power and fuel efficiency. Furthermore, advanced traction and stability control systems are standard on BMW vehicles, enhancing performance and handling across various driving conditions. For even more exhilarating performance, the brand's M Performance models, including the BMW M3 and M5, boast sport-tuned suspensions, more potent engines, and other performance-enhancing features. Overall, BMWs offer an enjoyable and engaging driving experience, making them a popular choice among driving enthusiasts.
Luxury and Comfort
BMW vehicles provide a luxurious driving experience with interiors that are designed to maximize comfort and convenience. The interiors of BMW cars showcase top-quality materials, such as premium leather and real wood accents, combined with advanced technologies like the brand's iDrive infotainment system and premium sound systems. The spacious and comfortable cabin of BMWs allows for ample room for both passengers and luggage, and many models come equipped with advanced comfort features such as heated and ventilated seats and a panoramic sunroof. Additionally, BMW offers extensive customization options, allowing buyers to tailor their BMW to their unique needs and preferences. These features work in harmony to create a driving experience that is both sumptuous and comfortable, making BMW cars a desirable option for those who desire the finest in driving comfort and luxury.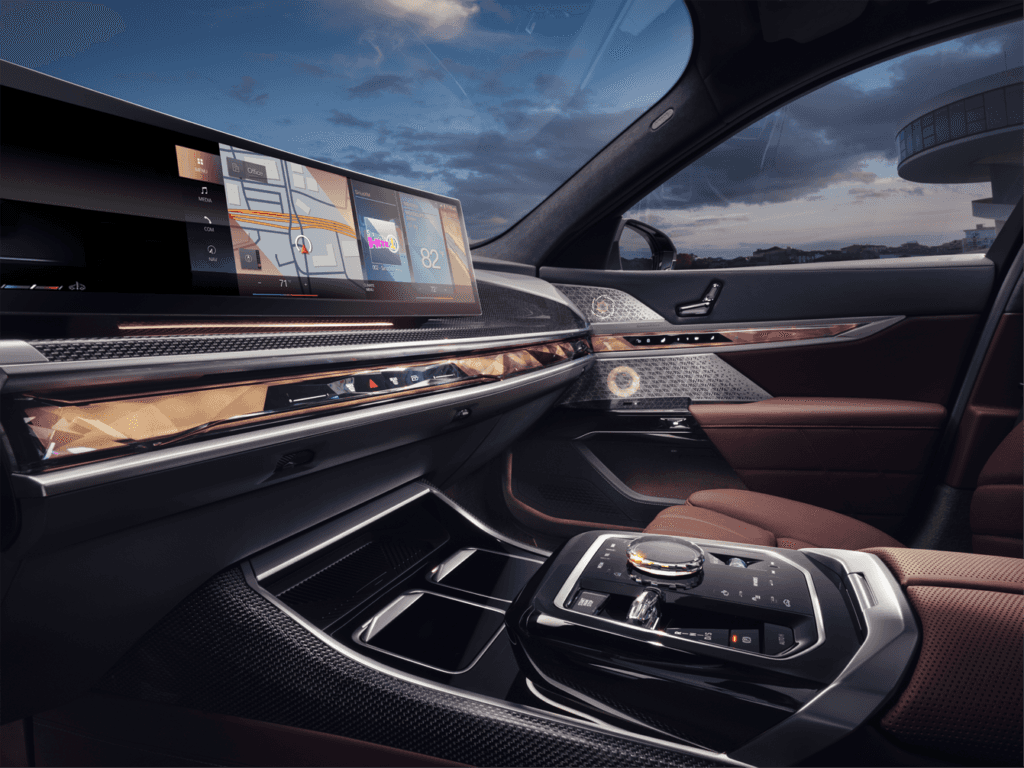 Build Quality
BMW is renowned for its commitment to producing high-quality, meticulously crafted cars. The brand has a reputation for constructing vehicles that are exceptionally durable, long-lasting, and well-engineered. BMW uses premium materials during the manufacturing process, and each car undergoes rigorous testing to ensure that it meets the brand's exacting standards. In addition to producing top-quality cars, BMW also provides extensive aftersales support. This includes a comprehensive warranty and maintenance program, designed to keep cars in excellent condition for many years. Furthermore, BMWs are designed with ease of repair and maintenance in mind, which makes them a practical choice for those seeking a car with longevity. These factors combine to cement BMW's reputation for quality and reliability, resulting in a brand that drivers trust and respect.
Advanced Technology
BMW cars are at the forefront of automotive technology, offering a range of cutting-edge features designed to enhance the driving experience. BMW's iDrive infotainment system provides a user-friendly interface for controlling in-car features such as audio and navigation. Additionally, BMW's ConnectedDrive technology offers a suite of connectivity services, such as real-time traffic information, remote control of the car from a smartphone, and the ability to stream music and podcasts on the go.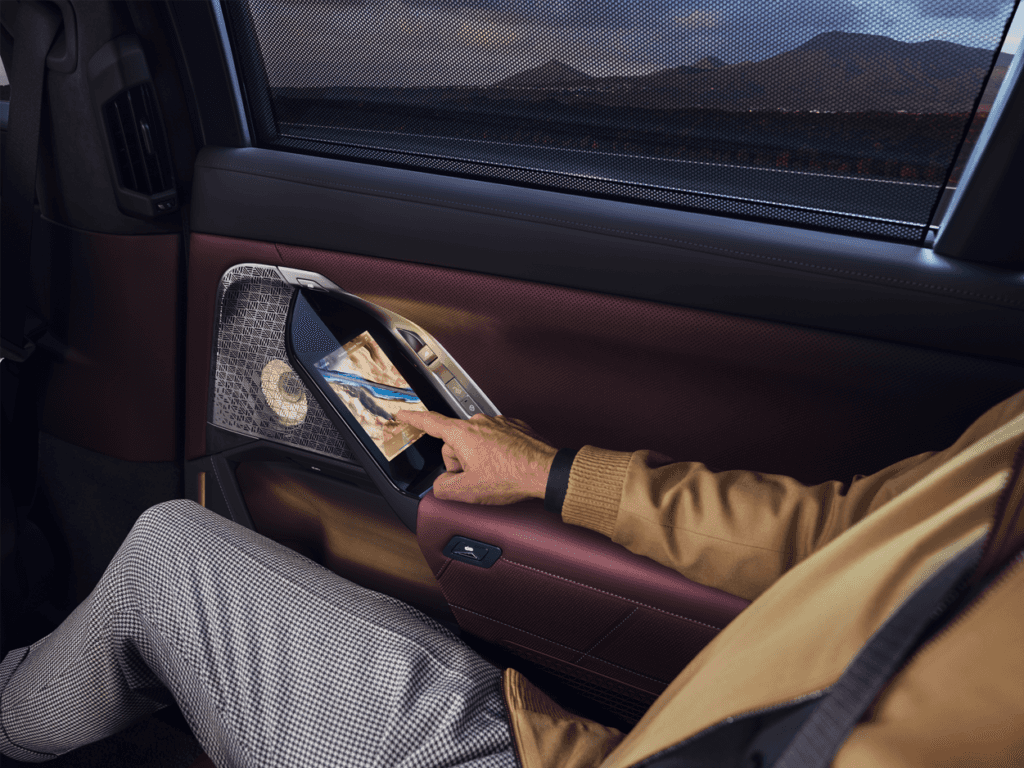 BMW also offers a suite of advanced driver assistance systems, including lane departure warning systems, blind-spot detection, adaptive cruise control, and semi-autonomous driving modes. These features enhance both safety and comfort while driving, allowing drivers to feel more confident on the road. Furthermore, BMW is leading the way in electric vehicle technology, with a range of fully electric and plug-in hybrid models available that offer not only low emissions but also impressive performance and efficiency.
Overall, BMW's advanced technology makes its cars more convenient, comfortable, and safe to drive, while also improving the driving experience and providing drivers with the latest in automotive innovation. BMW drivers can feel confident that they are behind the wheel of a vehicle that is equipped with the most cutting-edge technology available.
Brand Reputation
BMW's brand reputation is a testament to its strong heritage and unwavering commitment to producing high-quality, stylish, and technologically advanced vehicles. The brand has established a loyal customer base by consistently delivering exceptional performance, innovative designs, and unparalleled attention to detail over the years. BMW's long-standing reputation as an industry leader in design and engineering has been built on a legacy of producing cutting-edge vehicles that push the boundaries of what's possible.
In recent years, BMW has continued to demonstrate its forward-thinking approach by expanding its presence in the electric vehicle market. With the introduction of several electric and hybrid models, BMW has further solidified its reputation as an innovative and visionary brand. The company's focus on sustainability and eco-friendly technology has resonated with environmentally conscious consumers, while its commitment to delivering high-performance electric vehicles has earned it respect among driving enthusiasts.
Overall, BMW's brand reputation is an asset for the company, and it remains one of the most recognizable and respected luxury car brands in the world. BMW's unwavering dedication to excellence and innovation ensures that it will continue to be a driving force in the automotive industry for years to come.
Resale Value
BMW's strong resale value is a key factor for many consumers when deciding on a vehicle, and for good reason. The resale value of a BMW is influenced by various factors, including the model, age, condition, and demand for that model.
Compared to other luxury car brands, BMWs are often viewed as having excellent resale value due to their premium quality, high-performance engineering, and established brand reputation. This makes BMWs a sound investment, with many models retaining a high resale value even after several years of use.
However, it's important to note that the resale value of a BMW will depend on several factors, including the specific model, the age of the vehicle, and its overall condition. Some BMW models, such as the BMW 3 Series and the BMW X5, have consistently been rated as having good resale value, while other models may experience more rapid depreciation. To ensure that a BMW retains its resale value, it's important to maintain the vehicle in excellent condition and to keep up with regular maintenance and repairs. Accurate records of maintenance and repairs can also help to increase the vehicle's resale value. Opting for popular and in-demand models is also likely to result in a higher resale value.
Overall, BMW's reputation for strong resale value makes it a compelling option for those seeking a luxury vehicle that is both a sound investment and a pleasure to drive.
Style and Design
BMW is synonymous with distinctive and timeless design, which has been a cornerstone of the brand's identity for decades. BMW's design language is characterized by clean lines, elegant curves, and a focus on aerodynamics and functionality. The company's designers take a holistic approach to vehicle design, incorporating both form and function to create visually striking and high-performance vehicles.
BMW's design philosophy is anchored in the "BMW Concept of Sheer Driving Pleasure," which prioritizes the creation of vehicles that are not only aesthetically pleasing but also provide an unparalleled driving experience. The company's designers strive to design vehicles that are aerodynamic and lightweight, with responsive steering and precise handling.
BMW has garnered numerous awards for its design over the years, including recognition from prestigious organizations such as the International Automotive Design Awards and the Red Dot Design Awards. The company's flagship models, including the BMW 3 Series and BMW 7 Series, are widely regarded as exemplars of automotive design, with their sleek, stylish, and modern aesthetic.
In recent years, BMW has embraced new technologies and materials in its design, incorporating features such as lightweight materials, advanced aerodynamics, and sustainable technologies. This approach has helped the brand maintain its position as a leader in automotive design while also aligning it with the industry's broader effort to develop more sustainable and environmentally friendly vehicles.
Overall, BMW's design ethos is an essential component of the brand's appeal, attracting drivers who value both style and substance. BMW's unwavering commitment to creating visually stunning and high-performance vehicles ensures that it will remain a leader in automotive design for years to come.
Wide Model Range
BMW offers a comprehensive lineup of luxury vehicles across various segments, catering to a diverse range of customers and their needs. From compact cars to sports cars, and from SUVs to sedans, BMW has a wide range of models to choose from. This variety has played a pivotal role in BMW's success as one of the leading luxury car brands in the world. BMW's popular models include the BMW 1 Series in the compact car segment, the BMW M2, BMW M4, and BMW M8 in the sports car segment, and the BMW 3 Series, BMW 5 Series, and BMW 7 Series in the sedan segment. Additionally, the BMW X1, BMW X3, BMW X5, and BMW X7 are highly sought-after SUVs, while the BMW i3, and BMW iX3 are exciting electric vehicle options.
Each of these models boasts a unique combination of style, performance, and technology, tailored to meet the varying needs and preferences of customers. For example, the BMW 1 Series is a compact car that offers sporty handling and a dynamic driving experience, while the BMW X7 is a luxurious SUV that offers spaciousness, comfort, and advanced technology. Overall, BMW's wide range of models has enabled the brand to establish a presence in multiple segments and appeal to a broad customer base. Whether you're searching for a sporty compact car, a luxurious sedan, or a versatile SUV, BMW has a model that will undoubtedly meet your needs and exceed your expectations.
Fuel Efficiency
Fuel efficiency is an important factor for many car buyers, and BMW has been focusing on improving the fuel efficiency of its vehicles in recent years. Despite being known for its premium luxury vehicles and powerful engines, BMW is making efforts to create more fuel-efficient vehicles that are environmentally friendly and cost-effective to operate.
BMW offers a range of engine options across most models, including gasoline engines, diesel engines, and electrified powertrains. BMW's electrified powertrains, which include hybrid and fully electric vehicles, are among the most fuel-efficient models in the company's lineup and can significantly reduce fuel consumption and emissions.
For instance, the BMW i7, a fully electric vehicle, has a range of up to 300 miles on a single charge and provides a highly efficient driving experience. The BMW 330e, a hybrid model, combines a gasoline engine with an electric motor for better fuel efficiency and lower emissions.
Furthermore, BMW is implementing advanced technologies like engine stop-start systems, advanced aerodynamics, and lightweight materials to improve fuel efficiency across its lineup. BMW's continued commitment to reducing fuel consumption and emissions is evident in the company's impressive fuel efficiency ratings.
Overall, BMW is dedicated to enhancing the fuel efficiency of its vehicles and offering customers a range of environmentally friendly and cost-effective options. Whether you're looking for a gasoline-powered vehicle, a diesel-powered vehicle, or an electrified powertrain, BMW has a model that can help you achieve your fuel efficiency objectives.
Driving Experience
The BMW driving experience is one of the defining characteristics of the brand. BMW's focus on performance, handling, and driving dynamics has earned the company a reputation for producing some of the best-handling cars on the road.
BMW's vehicles are designed with the driver in mind, offering a balance of comfort, agility, and responsiveness. The company's vehicles are renowned for their precise steering, responsive handling, and strong acceleration, with many models featuring sport-tuned suspensions for a more engaging driving experience. BMW's vehicles also incorporate advanced technology to enhance the driving experience. For instance, many models offer dynamic stability control, which enhances traction and stability, and a variety of driver assistance features, such as lane departure warning and adaptive cruise control, to make driving more convenient and easier.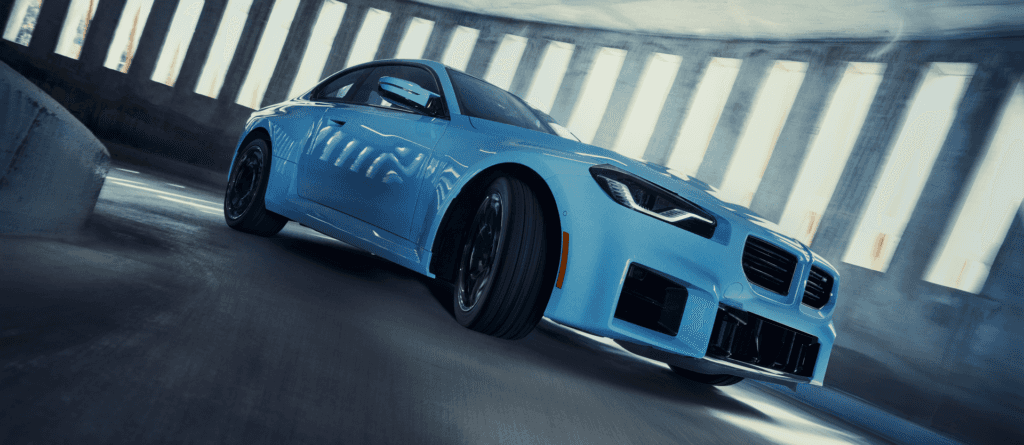 Moreover, in addition to providing a high-performance driving experience, BMW also prioritizes comfort and luxury. The company's vehicles feature spacious, well-appointed interiors with a range of premium materials and features designed to provide a comfortable and enjoyable driving experience.
Overall, the BMW driving experience is one that emphasizes performance, handling, and driver engagement. Whether you're looking for a sporty compact car, a powerful sports car, or a luxurious sedan, BMW has a vehicle that can provide you with a truly outstanding driving experience.
Why Kelly BMW?
If you're in the market for a BMW, Kelly BMW is the ideal dealership to purchase from. As one of the most respected and customer-focused BMW dealerships in the country, Kelly BMW offers a wide range of benefits and advantages that make it the obvious choice for anyone looking to buy a BMW.
First and foremost, Kelly BMW has a vast inventory of new and pre-owned BMW vehicles. This means that you'll have a broad selection of cars to choose from, all of which are of the highest quality and backed by the manufacturer's warranty. Whether you're looking for a brand new BMW straight off the production line or a used BMW that's been carefully inspected and maintained, Kelly BMW has you covered.
Moreover, Kelly BMW is staffed by a team of highly trained and knowledgeable professionals who provide an exceptional customer experience. They understand that buying a car is a significant investment, and they are committed to helping you make the right decision. Whether you have questions about a particular vehicle or need help with financing options, the Kelly BMW team is always available to assist you.
Kelly BMW also offers a variety of financing options that are designed to meet the needs of every buyer. Whether you're looking to lease or purchase, they will work with you to find the best financing solution for your budget and lifestyle. Additionally, Kelly BMW has a full-service maintenance and repair center that is staffed by BMW-certified technicians. This means that you can rest assured that your BMW will be expertly maintained and serviced throughout its lifetime.
Finally, Kelly BMW is committed to providing an unparalleled customer experience. From the moment you step foot on the lot to the day you drive your new BMW off the dealership, they will work tirelessly to ensure that your experience is smooth, stress-free, and enjoyable. They understand that buying a BMW is not just about the car, but also about the overall experience, and they are dedicated to making that experience exceptional.
If you're looking to buy a BMW, there is no better dealership to purchase from than Kelly BMW. With a vast inventory, knowledgeable professionals, flexible financing options, expert maintenance and repair services, and an unwavering commitment to customer satisfaction, Kelly BMW is the ideal choice for anyone looking for a high-quality BMW-buying experience.